I attended my first NHL hockey game last week at Bridgestone Arena in Nashville. I'd been to some games in Lexington before, but never a pro game. I was super excited. I love sitting next to the ice, seeing the guys fight it out, and to be honest, any kind of game I can see live, I'm there.
My friend had tickets for box seats, which meant a private bathroom, and free food, drinks, and dessert. The food was delicious. Honestly, it was the best mac n cheese I've had in my entire life. And the fruit? I've never tasted fruit so sweet and yummy. What made it different? Who knows. But I could definitely tell a difference. The dessert? A cart came around with tons of different cakes, cookies, pies, and bars, and you just told them what you wanted.
And the view? Well it was pretty good too.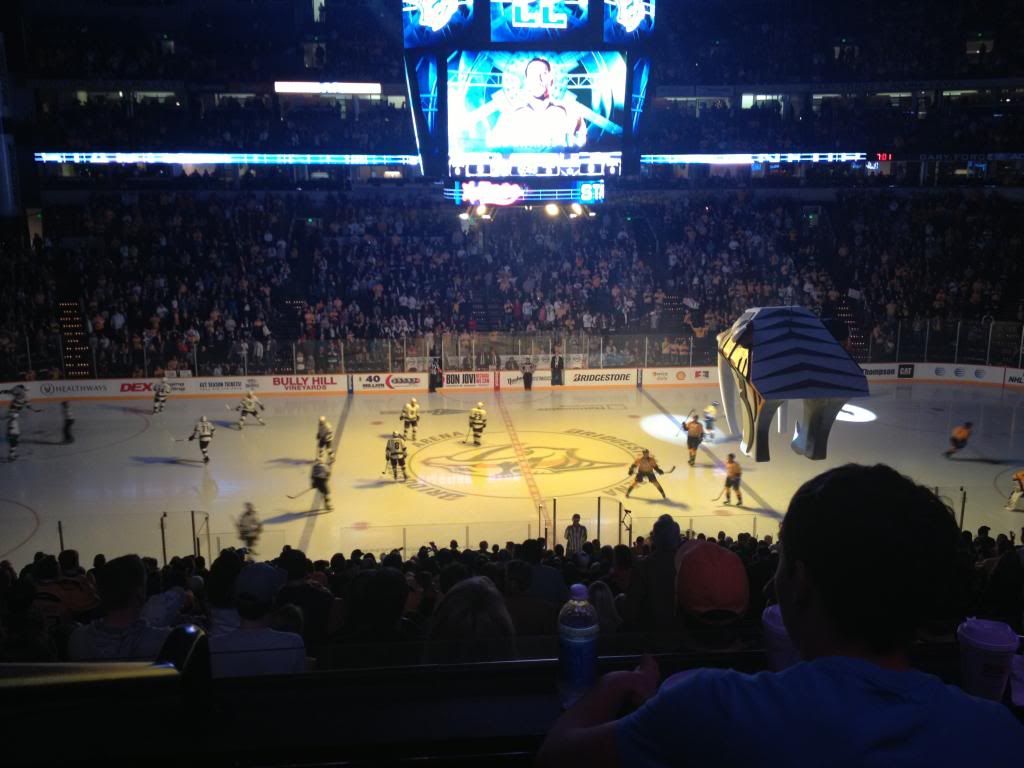 Ever been to a hockey game? What did you think?