You know what I love? Well, there are actually lots of things I love, but I especially love a good necklace. Whether it's small and dainty, or a big ole statement necklace, I love 'em.
You know what else I love? A good giveaway. And you know what I have for you today?
A giveaway
! Whoop! What a way to start out a Monday, huh?
Diane
, the lovely and talented artist behind the etsy shop,
Blue Bird Bride
, has so kindly offered to give away a $20 credit to her store! That's right ladies. With a few clicks below on rafflecopter, you could be one week away from making your wishlist and having credit to purchase it with!
You know the super popular J. Crew inspired bubble necklaces? She has those.
Need something super feminine to dress up an outfit?
How about a statement necklace to make a bland top pop? Yep. She's got those too.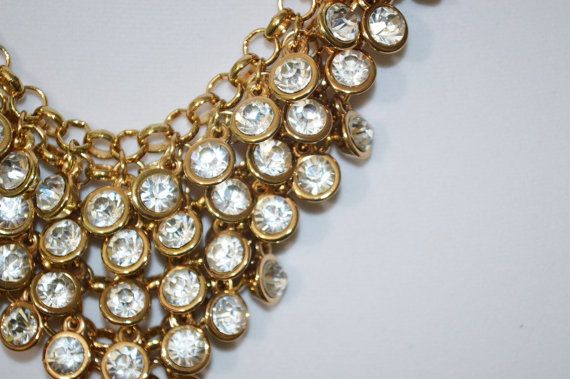 Gorgeous, right?
And the best part, since it's December, you could totally use this to buy Christmas gifts for your mom, sister, wife, girlfriend, best friend, or heck, even a gift for yourself!
You have exactly one week, until Monday, December 17th, to enter using Rafflecopter below.
a Rafflecopter giveaway
And guess what else? Diane is SO nice that she is offering
everyone

15%
off of any purchase in her store. To everyone! Just enter FALL2012 at checkout to save. Tell her you are shopping through Sarcasm and Curls! :)
Good luck, ladies!