Ashley and Neely have decided to discuss my favorite topic: food! Just try to read all of the posts without becoming hungry.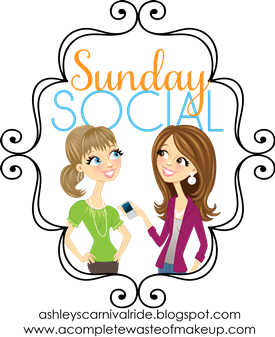 If you could only eat one thing for the rest of your life, what would it be?
French fries. No doubt.
What's your guilty pleasure/comfort food?
Extra cheesy pizza. This almost was almost the answer to the previous question, but I do get tired of it sometimes. My mouth is watering right now.
What's the weirdest/craziest thing you've ever eaten?
I don't do anything crazy, but the weirdest is easy. I remember putting tuna in my chili a few times when I was young. I don't know why. Disgusting.
What foods do you avoid at all costs?
Greens. Raw peppers and onions. Weird meat.
What meal reminds you of your childhood?
Homemade pizza. I would cook every weekend with my Nanny, and we made these often.
Share one of your favorite recipes and the story behind it.
One of my favorite recipes is my mom's potato soup. I'm so picky when it comes to potato soup, and I've never tasted any one else's soup that even comes close to this.
Terri's Potato Soup
Ingredients
2 cans diced potatoes (You can obviously use real potatoes, but canned is so much easier for me!)
1 can cream of mushroom soup
Salt and Pepper to taste.
Put all ingredients in large pot. Cook on low for appx. 45 minutes. Stir often.
Let me know if you try the soup recipe. Would love to know what you think!
What are your favorite foods?